Identifier l'extension d'un fichier avec File -Extensions.
Qui n'a pas déjà eu sur son ordinateur un fichier dont l'extension se révèle inconnue ?. Eh bien moi par exemple, impossible de trouver avec quel genre de programme ce maudit fichier s'ouvre, l'extension est inconnue même par l'aide de windows intégrée. Les recherches sur le web c'est pas toujours ça non plus. En effet les extensions de fichiers sont aussi nombreuses que les fichiers eux même, il y a même des extensions hybride ou propriétaire, il est impossible de retenir tout. Heureusement que le site File extensions est là. En effet ce site très simple d'emploi va vous dire non seulement avec quoi ce fichier s'ouvre (application précise), mais également son origine.

Exemple:
Search query results for "wma" search string:
file extension WMA

- Windows Media Audio
File type specification:

Audio and music file type
Extension icon: .wma
Description, file association:
Windows Media Audio (.wma) files are Advanced Systems Format (.asf) files that include audio that is compressed with the Windows Media Audio (WMA) codec. By using a separate extension, users can install multiple players on their computer and associate certain players with the .wma extension for playback of audio-only sources.

Mime-type: audio/x-ms-wma

Windows Media formats: .asf, .wma, .wmv, .wm
Windows Media Video: .wmv, .wm
Windows Media Metafiles: .asx, .wax, .wvx, .wpl


Associated applications to file extension wma: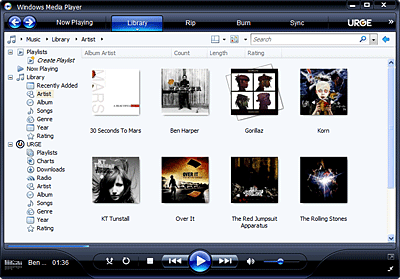 Windows Media Player

Company / developer:

Microsoft Corporation
Windows Media Player for Windows offers great new ways to store and enjoy all your music, video, pictures, and recorded TV. Play it, view it, and sync it to a portable device for enjoying on the go or even share with devices around your home - all from one place.
Windows Media Player is loaded with smart, fun features that breathe new life into your music collection and create a much more personal entertainment experience. The new design lets you get the most out of your digital library and enjoy simple solutions for managing it all.
Windows Media Player is designed to work with all editions of Windows XP Service Pack 2 (SP2), and can also be used to restore Windows Media Player and related technologies to N and KN editions of Windows Vista.
Le point négatif de File Extension c'est que le site est entièrement en anglais, mais avec l'aide google tout peut s'arranger.
Le Lien Ici >>
Translation of the blog in English, Spanish, German, Italian, Dutch.

Rédigé par MENATWORK on vendredi, mai 09, 2008. Mots Clés
echange fichier
,
extension
,
file-extensions
,
gratuit
,
identifier
,
ouvrir avec
,
retrouver
,
site
,
trouver
. Suivre les commentaires
RSS 2.0
. Laissez un message